Connecting Communities Dance Festival
Taking place across the Royal Borough of Greenwich
FESTIVAL DATES: 25 – 29 October 2021
Programmes running from September – October 2021



Connecting Communities Dance Festival brings together collaborations between residents, community groups and dance professionals, within the Royal Borough of Greenwich, in the cultural styles of our African, Asian and Caribbean diaspora communities.


The programme includes new work created by local dance practitioners and community groups, various workshops led by local creatives, and a week-long festival, 25 – 29 October, across five locations in the borough.

We are working with the Royal Borough of Greenwich as part of the Black History, BH365 Celebrations. This new project invites dance artists, creatives, dance enthusiasts and the general public of the Borough of Greenwich to come together to build a dance programme that reflects and engages its diverse communities rooted in the African, Asian and Caribbean cultures. 
Connecting Communities Dance Festival specifically draws on the cultures and dance styles of the community groups to create four new pieces of work alongside presentations by communities to represent the diverseness fairly in the borough and surrounds.  Residents, community groups and professional artists will collaborate to produce a five-day production from 25 October to 29 October 2021, to tour across five borough locations including Woolwich, Plumstead, Eltham, Thamesmead and Charlton.
Connecting Communities Dance Festival will run from August 2021 to November 2021, starting with 3 workshops in September and October, which will help develop ideas for showcasing diverse creative works by the communities, alongside in-studio creation of professional dance pieces, and ending with a 5-day dance festival with a series of events that will run alongside established borough-based events and performances at local venues as part of the Black History 365 celebrations.
Partners and Funders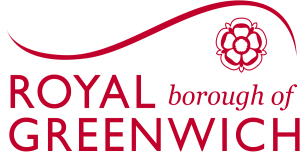 Header Image 📷 Foteini Christofilopoulou