Connecting Communities Dance Festival
New Work Creation
Bringing together local artists and community groups to create new works



Connecting Communities Dance Festival specifically draws on the cultures and dance styles of the community groups to create four new pieces of work alongside presentations by communities to represent the diverseness fairly in the borough and surrounds.  Residents, community groups and professional artists will collaborate to produce a five-day production from 25 October to 29 October 2021.

Participating Artists and Community Groups
Selected artists and community groups will be announced shortly.
Mentors
Professional artists who will be mentoring and supporting the local artists and community groups in the dance-making process.

Maria da Luz is a London based dancer, choreographer and educator working through multidisciplinary arts. She was in the original cast of The Lion King as ensemble and Dance Captain and has worked with various independent artists.

She has extensive experience in working with the creative industry as well as working with groups ranging from children, older people and Special Needs.

Maria da Luz is currently developing creative arts projects aiming at liaising and empowering local communities.

Photo credit: https://www.patrickdoddsphotography-arts.com

Kwesi Johnson is a cultural omnivore and the Creative Director of The Cultural Assembly. He has over 25 years of industry experience working in the arts as a director, choreographer, events producer and the Artistic Director of Kompany Malakhi, working with The British Council, Vauxhall and The Olympic Conference. He is a progenitor of the now worldwide performance genre called Hip Hop Theatre.

Kwesi's work lies at the intersection of culture, creative technology, placemaking, commercial real estate and community cohesion, he is using these elements to revitalise the high street. He specialises in conceiving and creating online/offline events that are activated using augmented reality, the arts and the built environment.

Judith Palmer started her career in dance in 1984 when she co-founded African Calabash dance company, Nottingham.  She went on to perform with Adzido Pan-African dance ensemble where she was principal dancer for 10 years.  In 1996, Judith was head-hunted as associate lecturer in African dance at University of Surrey and in 2001 she took over as course co-ordinator for IRIE! dance theatre's Diploma in African and Caribbean dance. Judith spent 15 years with IRIE! lecturing on the Foundation degree for 9 years as well as delivering her role as Administration Manager.  In 2009, Judith accomplished an MA in Cultural Leadership at City University, London.

Judith is recognised as an advocate for Dance of the African Diaspora; as a Board member of the Association of Dance of the African Diaspora (ADAD)for 20 years.  Judith was the longest-serving Chair of ADAD from 2009 to 2016.  Judith now runs her own company, African Heritage UK Ltd. She received an MBE for services to Dance in December 2019.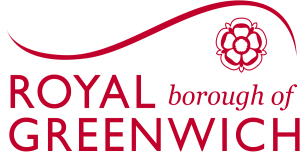 Header Image 📷 Foteini Christofilopoulou