Meet the Tribe.
March 2021.
in the spotlight… Afro Van Connect



Throughout the year, we shine a spotlight on one of our own. We showcase a member or group in the hub to help others to discover and
connect.


To learn more about, and engage with, ALL of our members, join the tribe.

MEET THE TRIBE
Afro Van Connect
Afro Van Connect was founded in 2019 as an artist collective focused on creating platforms for creatives of African descent to come together and express themselves. The organisation empowers the voices of African descent youth through conversation, collaboration, creation, and performance.
They bring together young vibrant creative minds dedicated to innovating authentic solutions, to increase the visibility of the underrepresented diaspora communities.
They offer a creative capital platform where shared opportunities and resources are designed to support liberating education and community sustainability.
Afro Van Connect is based in Vancouver, Canada, located on the unceded traditional territory of the Sḵwxwú7mesh Úxwumixw  (Squamish), Tsleil-Waututh, and xʷməθkʷəy'əm (Musqueam) First Nations.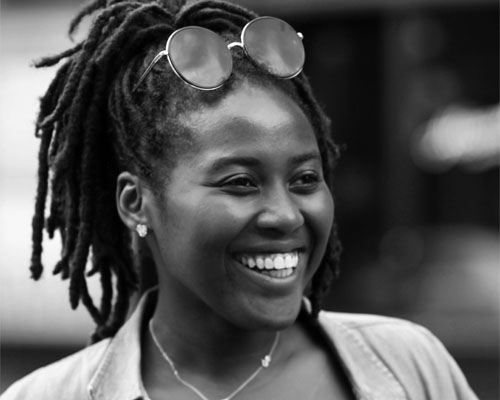 Dae Shields is the Founder and Executive Director of Afro Van Connect, community advocate, musician, designer, curator, and architectural technologist.
She is also an emcee under the stage name ebonEmpress and bassist and front woman for Ital Blue formed in 2017. Dae aims to share her lived experience as a Jamaican Canadian with her community.
Dae is the lead facilitator of "The Remix Cafe", a gathering that fosters collaboration and dialogue between artists of the African Diaspora community in Vancouver.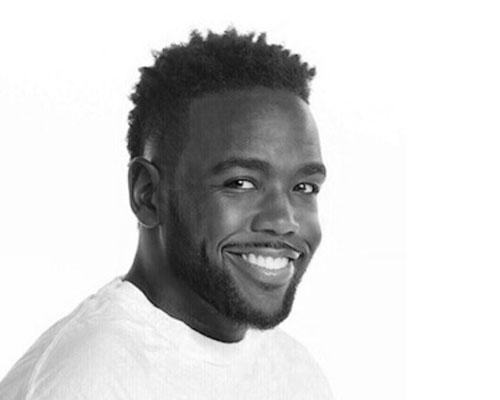 Kor is a director and one of the co-founders of Afro Van Connect. He is a multidisciplinary artist, activist, designer, event coordinator, and life coach, born and raised, in Vancouver British Columbia.
Kor believes it is important to use his platform to highlight injustices and inequities in the hopes of creating awareness and solutions. As an artist of African descent sharing the experiences of people of African descent, the injustices our communities face to this day, and showing the impact that people of African descent have had on Canadian culture, and cultures around the world.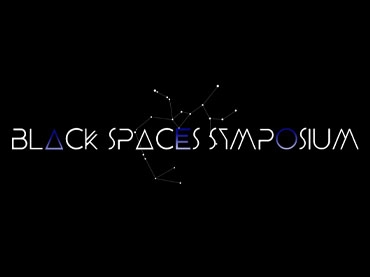 Afro Van Connect presents the virtual Black Spaces Symposium to bring artists, professors, practitioners, and scholars together to share experiences, wisdom, and knowledge so they can explore new approaches of strengthening their capacity for community building and development using the Hip Hop culture approach.
This Symposium has been established to create opportunities for youth of African Descent to access equipment, education, training, networks, and opportunities, empowering them to creatively and economically flourish; build on their unique gifts, and gain perspectives from their heritage and diaspora cultural experiences.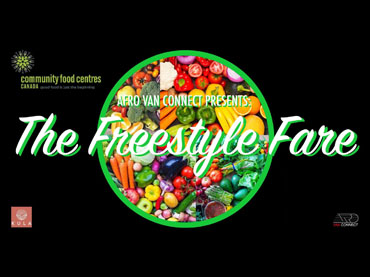 Freestyle Fare is AVC's farm to table initiative in collaboration with Kula Kitchen to build healthy, community connections to the land . The focus of this initiative is to increase access to whole foods and food security for members of the African Descent Community. We want to promote true health and wellness in our community by offering you an opportunity to experience African Vegan Cuisine.
Learn more here.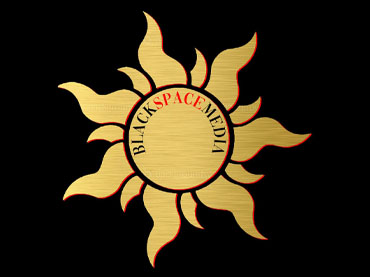 Black Space Media is dedicated to creating inspirational positive stories that portray dignified images of African Descent Youth. We support youth to create media that captures their authentic experiences through their diasporic lens.
Learn more here.



EXPLORE PAST MEET THE TRIBE ARTISTS